New looks and more things
---
A small update to this very basic, one day build of my clicker game made in Unity.
WARNING:
There are problems with this build.
There are some known issues with the game. The following error is caused by the not adding to similar variable types together.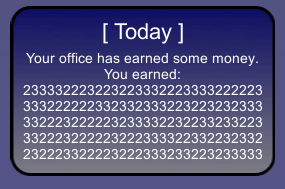 Another issue has to do with the [ History ] box when you click the work button the text takes two click to add earnings... Not quite sure why...
But other wise it still works. Kinda fun to play even though it's so broken.
Any I hope enjoy.
Files
ClickerGame(V 1.1.0).zip
11 MB
Sep 26, 2017